---
September 22nd, 2015. Great News! We have 3 more new BOT Members that have signed, making it 10 total. We only need 7 more out of 22 in order to have the Majority to WIN!
September 19th, 2015 A New For Signatures Has Been Emailed to everyone who signed at Change.org. We are going after the BOT Members who haven't signed the Petition!
September 13th, 2015 Please Check Out The Newest Page On The Website. It is "Impact Player Photos".
September 6th, 2015 Please Check Out The Newest Page On The Website. It is "Joe Photos with Quotes". It happens to be a great collection of artwork that I have done since 2012.
March 30th, 2015 Please Check Out Blair Thomas & Quintus McDonalds Nittany Sports Huddle on The Menu and Join Their Huddle Mailing List!
February 20th, 2015 We hit 65,000 signatures for Paterno Field!!!
November 16th, 2014 Blair Thomas signed the Petition for Joe Paterno!!!
November 16th, 2014 Brian Milne signed the Petition for Joe Paterno!!!
Nov.16th, 2014 Quintus McDonald signed the Petition for Joe Paterno!!!
July 5th, 2014 Jay Paterno's Book "Paterno Legacy" is on the menu!
July 5th, 2014 The People's Joe and Joe's Bench continue to make waves!
June 30th, 2014 Todd Blackledge "Taste of The Town" Book is now on the menu!
April 17th, 2014 The People's Joe fundraising campaign is underway.
April 9th, 2014 We hit 64,000 signatures for Paterno Field!!!
January 15th, 2014 Todd Blackledge signed the Petition for Joe Paterno!!!
October 17th, 2013 Sue Paterno signed the Petition for her husband Joe Paterno!!!
October 3rd, 2013 Andrew Pitz #40 signed the Petition for Joe Paterno!
September 12th, 2013 O.J. McDuffie signed the Petition for Joe Paterno!
January 24th, 2012 Scott Lefko #58 Became the first PSU player to sign the Petition for Joe Paterno!
Added a New page for Nittany Lions who have signed the Petition!
Paul Levine Class of 1969 - Daily Collegian Editor-in-Chief 68-69 and 2003 Distinguished Alumnus signed the Petition for Joe Paterno!
Check out Paul's Link on the Signer's Business Link Page. He is a Writer!
---
Paterno Photo Gallery is now active:
We have 4 Black & White Galleries.
We have 6 Best of Joe Galleries.
We have 3 Sue Paterno Galleries.
Jay Paterno Gallery 1 Just Added!
---
Paterno Library page has now been added to the website.
---
33 Video Clips of Joe Paterno are now online in the Paterno Video Gallery.
---
Click on the Logo below to find a city listing where this Documentary is playing. It's well worth your time!
It is now September 2015, we have embarked on our 3rd season without having The Penn State Board of Directors and Penn State University deem it fitting or necessary to honor the Joe Paterno. The excuses remain the same, "at some point yes something will be done to pay tribute to Joe, but right now just doesn't seem to be the right time." I think now is the time, this is the last team with Paterno recruited players on the squad, though not many, they have been through it all. I think Penn State needs to act now and get this into motion, they owe the players, the students, the fans, and God knows they owe the Paterno Family for what they have put them through.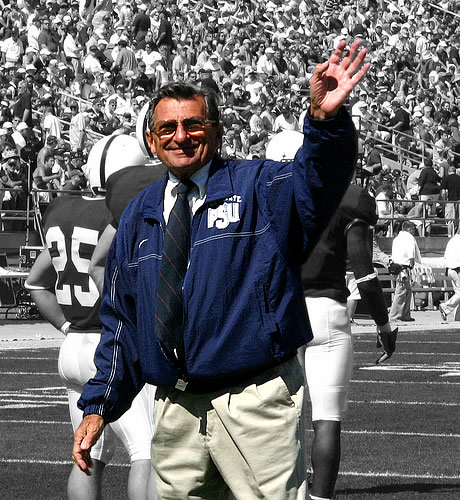 Blake Tobias and Jay Paterno at The 2012 Blue/White Game.
---

This biography of Joe Paterno by his son Jay is an honest and touching look at the life and legacy of a beloved coaching legend. Jay Paterno paints a full picture of his father's life and career as well as documenting that almost none of the horrific crimes that came to light in 2012 took place at Penn State. Jay Paterno clear-headedly confronts the events that happened with cool facts and with passion, demonstrating that this was just one more case of an innocent man convicted by the media for a crime in which he had no part.
Noting that the scandal itself was but a short moment in Joe Paterno's life and legacy, the book focuses on Paterno's greatness as a father and grandfather, his actions as a miraculous coach to his players, and his skillful dealings with his assistant coaches. A memorial to one of the greatest coaches in college football history, the book also reveals insightful anecdotes from his son and coaching pupil.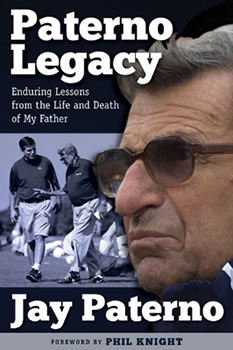 Click on the photo of the book above to order right now and get your personalized autographed copy directly from Jay Paterno! I have my 3 copies already, so order now to avoid a delay because this book is on the best sellers list! This is sure to bring some smiles, as well as shed some tears from Jay as he tells the story of enduring lessons from the life and death of his father.
---
---
I would like to take a few moments and personally thank some very special individuals who have been with me since day one of when I started this petition. The amount of personal time and dedication to making sure that we garner the goal of 61,000 signatures is due large in part to these few standouts, some of whom are my family, and some of whom are now considered by me to be part of my family. These are the people who will be with me hand in hand the day that our 61,000 signatures get presented to the PSU Board of Trustees, and they will also be with me at the first "Official" game to be held at Paterno Field at Beaver Stadium..
---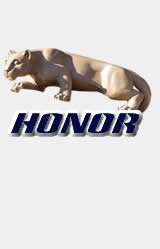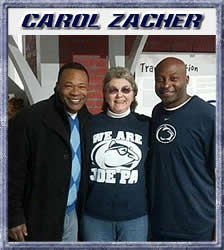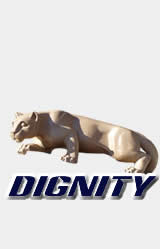 Carol Zacher, whom I met online when I started this petition, and who remained with me all the way until the last person signed, and who remains united with me today in our quest to honor Joe Paterno. Carol and I finally met in person at the 2012 Blue/White game, where thanks to her Son, we had a motor home to set up our tables, collect signatures, and of course be a part of the PSU crowd of tailgaters. Carol was also busy at home where she collected almost 1,000 signatures in her home town and sent them to me a pile at a time in the mail, talk about going the extra mile! Thank you so much Carol, I could have not done this without you and all of your support, to me you're a just like a second mother, and part of my family.
---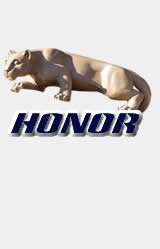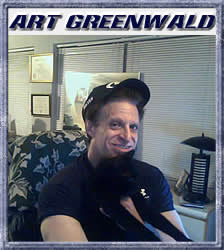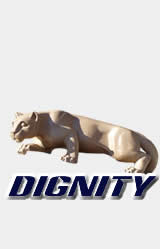 Art Greenwald, whom I also met online, and who lives in Florida logged many months and endless hours spreading the word to have people sign the petition. Florida it turns out became one of the higher state counts with signatures, and I owe that to Art. He was always there for me, fielding my phone calls when times were tough at 2am and giving me the words of support that I needed to keep the faith. Thank you Art, you are a shinning light of what great people that The Penn State University has produced, and I'm proud to have you as a dear friend.
---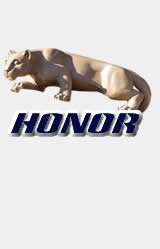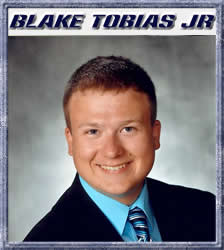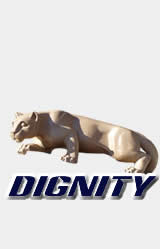 Blake Tobias Jr., what can I say about my Son, he spent countless hours on the phone calling every news agency in the United States, and I mean it. CBS, NBC, ABC, CNN, ESPN, FOX, BIG TEN, COMCAST, and a ton of online and sold as print newspaper publications. He would come home from school and go right to work, in his room making calls and lining up interviews, for TV, or on the radio, or internet. I can honestly say Blake put our petition word out to people across the country like no one else. I might have done the interviews, but he did the leg work and deserves some major credit. Thank you Blake for all that you did for the petition.
---
Wendy Tobias, my wife who has so much on her plate took time that she really didn't have to help give me the resources that I needed to set up the signing event at the Blue/White game in 2012. She put together the printed pages needed, combined with purchasing clipboards, pens, portable tables, and chairs so that we could work toward finishing the goal of collecting 61,000 signatures. She flagged down non other than Jay Paterno, who signed the petition, and then while waiting for her to take a photo of Jay and I together joked and said, "I'm glad she isn't in charge of saving some bodies life", because it took her a few minutes to get the camera ready to say cheese. Wendy spent the day walking around to many tailgating areas and collected a large amount of signatures. Thank you so much, I love you more then words can say.
---
Damie Larson, who is married to one of my childhood best friends. Damie pushed me to find a way to make the petition official on the first day that I had started it on facebook. I took her words to heart and did some research and set the petition up online through Change.org. Thank you Damie, if I would have waited to make an official petition for everyone to sign we could have ended up loosing 1,000's of signatures because people thought just by signing on facebook would be enough. This is why we have the 61,000 signatures with Change.org, online, which is documented and will be presented when the time is right.
---
Finally, Thank you to everyone that helped spread the word, the links, gathering signatures, being a part of what will one day become History. This is for the Honor and Dignity that Joe Paterno gave to Penn State for 61 years, and that is why no other school can say: WE ARE.....
---
Penn State, February 8th, 2013: The following download is a letter to all Penn State Letterman from Sue Paterno detailing just how wrong things were handled over a year ago at Penn State. I encourage all of you to read the letter, as it is well written, thought out and delivers the message that we are not going away until all the wrongs are put right. You can download a copy of the original letter below by using either link provided, using Word format, or Adobe PDF format.
Penn State, February 9th, 2013: The King and Spalding Critique of The Freeh Report:
"The Rush to Injustice Regarding Joe Paterno"
Can be downloaded below using Adobe PDF format. This is the complete report.
Have Been on This Website!