Art Greenwald
Chief Operating Officer
A writer and journalist for nearly five decades, Art Greenwald launched his career covering sports at 16 for the Pittsburgh Press and for his hometown newspaper the Altoona Mirror. While growing up in Altoona, Pa. in the 1960's he began attending Penn State football games with his dad and was instantly hooked on the thrill and pageantry of college football. Paterno teams included such notables as Mike Reid (Altoona native), Charlie Pittman, Dennis Onkotz, Dave Robinson, Franco Harris, Lydell Mitchell, Jack Ham, Ted Kwalick and countless others.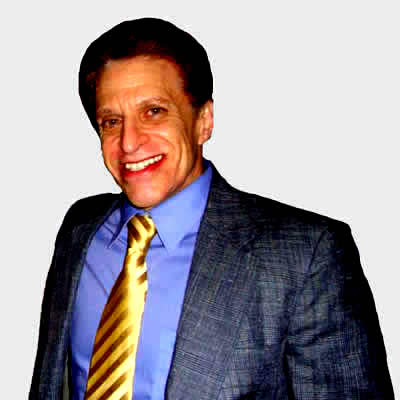 When it was time for college, Art chose Penn State mainly for its proximity to home, but also because of Joe Paterno. As a student he earned national awards for his feature and humor articles. Greenwald profiled such prominent figures as Howard Cosell, Roger Kahn, David Frost, Marcel Marceau, Betty Friedan, Ellen Burstyn, Jerry Rubin, Bruce Springsteen, Mike Reid, Edward Villella, and Ralph Nadar among others, He also worked as a newsman, sports director and hosted his own AM Top 40 radio show at 18.
After graduating, armed with a B.A. in journalism, he wrote for the Baltimore Orioles of the late 1970's and subsequently became editor, columnist, and feature writer for a Pennsylvania weekly. His "Works of Art" column garnered national and state acclaim, a frank and insightful, no-holds barred take on significant issues, personalities, and newsmakers, local, regional, and national. Greenwald has since written eclectically for several niche publications and newspapers while both a news and feature editor for a variety of Florida publications. He has written and published three books.
Greenwald also holds a Master of Science Degree with honors in Counseling Psychology from Nova Southeastern University and has served as an addictions, mental health and family and couples' counselor in Florida. He currently lives in Fort Lauderdale.
Paterno Field at Beaver Stadium
Like everyone with an abiding love and loyalty to Penn State, Joe Paterno's death deeply affected Greenwald. He was heartbroken, hurt and disgusted at Sandusky, the BOT, the NCAA, Louis Freeh and much of the media who unfairly maligned Coach Paterno. He was indignant at the way in which his school mishandled the firing of the man who built PSU and selflessly devoted 61 years to giving and serving others, modeling ethics, leading with integrity, character, dignity, and class.
"Coach was special, he embodied everything that was right about college sports," Greenwald said. "His life impacted so many people and continues to do so even after his death. More than a football coach, he was a treasure of a man, a hero, and a role model to me, irreplaceable. I miss him every day."
In 2012, when given the chance, Greenwald joined Blake Tobias's creation, the Paterno Field Project. In 2014, with a strong need to give back to his alma mater and to JP and to help right the wrongs and pursue truths, he ran for a PSU Board of Trustee position on a platform of honoring JP heading the list of reforms.
"After committing fully to Blake's creation, being a part of something so profoundly important, I could not passively sit by and allow one man (Jerry Sandusky) and an ineffectual BOT destroy a great university and a remarkable legacy. No one is more deserving than JP. I knew I could make a difference by running.
Though Greenwald failed in his effort to secure a BOT seat, he continued to be inspired under Tobias's direction to devote time and effort to honoring JP.
"Joining Blake's team to honor and pay tribute to JP was the best life decision I have ever made," he said. "Blake's tenacity, creativity, strength, spirit, and determination to make this a reality, despite the obstacles, the slights and the slurs, and the efforts to silence and ignore us has been nothing short of admirable. Gives us all hope. We will never give up and we are not going away. For Joe.
" From Blake Tobias. "Art Greenwald, whom I also met online, and who lives in Florida logged many months and endless hours spreading the word to have people sign the petition. Florida, it turns out became one of the higher state counts with signatures, and I owe that to Art. He was always there for me, fielding my phone calls when times were tough at 2am and giving me the words of support that I needed to keep the faith. Thank you, Art, you are a shining light of what great people that The Penn State University has produced, and I'm proud to have you as a dear friend."
Top